Christmas from the Heart
2016
Enjoy a unique collection of Christmas songs including Christmas in Killarney, All I Want for Christmas is You, and our personal favorite, God Bless my Family.
For sale at $15 plus shipping.
A Decade from the Heart
2009
In honor of the 10th Anniversary of the quartet winning their International Quartet championship, we relieved this album including some of our favorite songs through the years.
For sale at $10 plus shipping.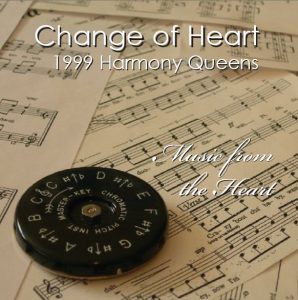 Music from the Heart
2005
Singing music through the ages
For sale at $5 plus shipping.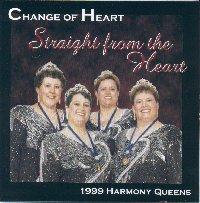 Straight from the Heart
2000
Our debut album.
For sale at $5 plus shipping.